READERS REACT
TO THE
DINGLEWOOD TIMES

---


"This is the worst parody newspaper I've ever read. Simply the worst."






"The Dinglewood Times is an example of all that wrong with the Internet today."






"The internet is the cause of all the evil in the world today. Dinglewood doesn't help."





"What you are doing is wrong on so many levels!"





"Your uninformed opinion shows that our future is doomed..."




2009: THE YEAR OF GETTING POLLED (ouch!) – The Dinglewood Strippers Poll asks, "What did we learn from the Southeast Texas TEA Party?"

81% - CNN Likes Democrats, FOX likes Republicans, we like ice cream
61% - If you don't like paying taxes, you must not like Government
51% - Some peoples' signs were smarter than the reporters reporting them
31% - "No Taxation without representation" is a nice catch phrase, but nobody really knows what it means
11% - Lots of people who don't pay their taxes are protesting paying their taxes

---

"I think it should be said that nobody reads your stupid little publication. The media in Jefferson County is dead" - A. Dufus

"Your point about being critial about the media is moot. I mean, why bother. If the media is as useless as you say, then how can you point out their errors without first seing them first hand?" - A. Point

"On your story of a SOutheast Texas Trauma District., I think we were all under the impression that Jefferson county was a Trauma District" - A. Idiot

ED - No, just a "Traumatic" District. - Thanks!

"Can you tell me how in the hell you stay alive down there?" - A.Dork

ED - Try not to breath so much. - Thanks!

ED - In an editorial note, the Letters Feature "Axe Shiz", has been put on hiatus until further notice. Famed writer MC Shiz is currently covering the "Community Service" beat at the Hardin County Sheriffs Department. We wish him all the best... in his brite orange jump suit... - Thanks!


---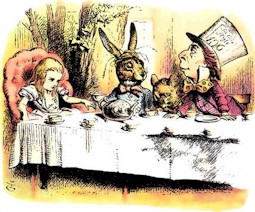 JEFFERSON COUNTY - Word is spreading about the Southeast Texas TEA Party and in true Jefferson County form, paranoia is the menu item of the day. Fear is growing that ACORN and MOVEON.ORG will be infiltrating the populi forcing our patrons to sign their life away on the dotted line. "Don't sign a DAMN THING", according to Joe Bob Dinglewood, "This is an attempt to solicit donations and garner support for projects you really do not want to be a part of. My best advice is to go, observe, and report." Indeed, public sentiment is leaning this opinion as well. Billy Raye Gunn was qouted as saying, "Folks in Jefferson County live in fear... It's not a fear of crime... we can handle criminals - right between their damn eyes... the fear around here is another damn tax increase or being forced to pay for something you didn't want in the first place." The motion to come out of the last Southeast Texas TEA Party was to order 25 pizzas to be delivered to the Jefferson County Court House and force them to pay for them. On the agenda this month: Flaming Doggie Pooh. More on this story as it develops.
---

---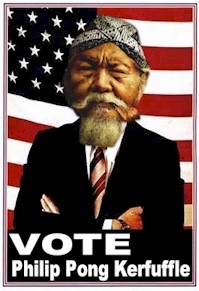 BEAUMONT, TEXAS - In a surprising move today during an impromptu press conference held at the Parkdale Maul Food Court in Beaumont, Texas, Philip Pong Kerfuffle announced a run for local office. "The American people have had just about enough of this government related tomfoolery and it is time we stood up and said we're not taking anymore of it.", was the statement released by Mr. Kerfuffle. Philip Pong Kerfuffle, said to be the bastard brother of former Evil mastermind Dr. Eugene Dingus Pong and founder of the League of Everyday Evil stepped from the shades of city hall this week to announce his intentions. "I want to go on record and say that I have worked at city hall about three years ago, and in such time, I have seen some of the most deplorable tax-payer funded activities take place. Things that would make a wall-street bank rethink his career". His platform, according to L.E.E.s' own Pat McCann, who will be guiding Mr. Kerfuffle's election, was released to the public this morning:

HERE IS MY PLATFORM:

(1) 'Press 1 for English' is immediately banned. English is the official language; speak it or wait at the border until you can.

(2) We will immediately go into a two year isolationist posture to straighten out the country's attitude. NO imports, no exports. We will use the 'Wal-Mart policy, 'If we ain't got it, you don't need it.'

(3) When imports are allowed, there will be a 100% import tax on it.

(4) All retired military personnel will be required to man one of our many observation towers on the southern border (six month tour). They will be under strict orders not to fire on SOUTHBOUND aliens.

(5) Social security will immediately return to its original state. If you didn't put nuttin in, you ain't gettin nuttin out. The president nor any other politician will be able to touch it.

(6) Welfare - Checks will be handed out on Fridays at the end of the 40 hour school week and the successful completion of urinalysis and a passing grade.

(7) Professional Athletes--Steroids. The FIRST time you check positive you're banned for life.

(8) Crime - We will adopt the Turkish method, the first time you steal, you lose your right hand. There is no more life sentences. If convicted of murder, you will be put to death by the same method you chose for your victim; gun, knife, strangulation, etc.

(9) One export will be allowed, Wheat. The world needs to eat. A bushel of wheat will be the exact price of a barrel of oil.

(10) All foreign aid using American taxpayer money will immediately cease, and the saved money will pay off the national debt and ultimately lower taxes. When disasters occur around the world, we'll ask the American people if they want to donate to a disaster fund, and each citizen can make the decision whether it's a worthy cause.

(11) The Pledge of Allegiance will be said every day at school and every day in Congress.

(12) The National Anthem will be played at all appropriate ceremonies, sporting events, outings, etc.

(13) I will flip-flop on any one of these damn policies when I feel like it.

(14) If you go to school, you NEED to pray. Slap the first liberal jack-ass who says you don't.

GOD BLESS AMERICA .

More on this story as it develops...
---

---

Dear Dinglewood - what ever happened to Dr. Pong? We miss him. he was much funnier. - D. Rivers

Dear Joe Bob - You are a troll ad should be treated as such. - D. Woods

Dear Joe - If they want my business, they can cut their prices! - D. House


---
BEAUMONT, TEXAS - Time Warber has shed more light on its plan to do away with its flat fee rate for Internet usage in favor of of a metered system later this year. The company will provide usage data on its customers' bills and on its Web site. Customers can choose from the following five plans: 5 gigabytes for $29.99, 10 gigabytes for $39.99, 20 gigabytes for $49.99, 40 gigabytes for $54.90 or 100 gigabytes for a price yet to be determined. Dudley said all prices are estimates. In addition to these tier structures, there will be addtional charges based on content over usage. Some suggested are:


$0.75 cent fee for every picture of a kitten or puppy viewed on line
Any chain email will be charged $1.00 for every person forwarded to
$0.50 cent non denomination fee will be charged for each and every "Jesus Loves You" email in your inbox
$0.10 cent a message handeling fee will be billed for every spam email recieved
$0.48 cents charge for every useless post on Twitter, Facebook, MySpace, or YouTube
$0.57 cents for every use of the "F-Word" in an email or website posting
$2.99 a minute for streaming any Football, Basketball, Base-ball, or Soccer game to a laptop
$1.59 a page reading any Newpapers' or Magazines' on-line addition
$0.99 per blog comment (additional $0.10 per explicative)
$4.99 Troll Tax
More on this story as it develops...
---

Dear Mr. Dinglewood - I just do not understand your attacks on the (insert local cable company name here) as they are a hard working organization striving only to bring you the most current technology at fair market prices. You sire, are unfair. - T. Warner

Dear Sir - Why do you hate the local media so much? - P.S.Buck

Dear Mr. Dinglewood - You have failed to once again mention the most important news story of our lifetime. Britney Spears has a new album out. How could you? - B. Spears

Dear Dinglewood Dumb-Ass - WITH ALL THE CORRUPTION IN jEFFERSON cOUNTY AND THE TAX BASE, WHY WOULD WE EVEN CARE ABOUT LOCAL RATES OF TIME WARMER CABLE! THIS IS SO STUPID! YOUR TAX MONEY IS BEING WASTED DOWNTOWN AND WE CAN'T EVEN GET ANYONE TO PICK UP THE TRASH! YOU KNOW WHAT? FINE! KEEP YOUR OLD FORD PORK AND BEANS BULL SQUIRT, PEOPLE. READ WHAT SAMTHE EAGLE HAS TO SAY! HE WILL LEAD YOU TO THE TRUTH! SAM IS TRUTH PEOPLE! SAMTHE IS TRUTH, DAMMIT! - (unknown)
---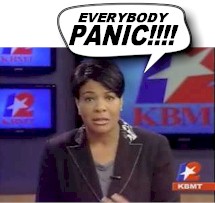 Time Wanker Negotiations with KBMT, ABC ,NBC, CBS, FOX, DPS, COD, DOA Continue With Optimism For A Positive Outcome. Soon, with only a modest 46% increase in your bill, You will be able to be able to get all your local TV stations in Ultra fuzzy analog reception Standard Def. Time Wanker, however recommends you upgrade to the DIGITAL package so you can watch Dancing With The Stars (bag of popcorn or cheesy-poofs not included). More on this story as it develops.
---
2009: THE YEAR OF GETTING POLLED (ouch!) – The Dinglewood Strippers Poll asks, "What is the best April Fools Joke for 2009?"

82% - Congressional Pink Slips
62% - Belief that the governent could run a car company
52% - a .000003% change in the tax table
32% - Ordering Viagra over the internet
12% - A healthcare system that bills you for 2005, on April 1, 2009

---
WASHINGTON - Health and Human Services nominee Kathleen Sebelius recently corrected three years of tax returns and paid more than $7,000 in back taxes after finding "unintentional errors"—the latest tax troubles for an Obama administration nominee. Is it just our imagination or does it seem that a lot of the new politicos arn't paying their taxes that they wan US to pay? It must just be our imagination, otherwise we might suspect a double standard.
---
2009: THE YEAR OF GETTING POLLED (ouch!) – The Dinglewood Strippers Poll asks, "How is the best way to deal with the A.I.G. Bonuses?"

86% - Tax 'em 90%, and keep the rest for cookies
66% - Have them donate all the bonus money to local homeless shelters
56% - Use the bonus cash to bet on the NCAA games... best investment Wall Streets' done in years
36% - Buy every man, woman, and child in America a puppy (comes with free cookbook)
16% - Hire a hitman (men) to take out that woman who wants $100 Million in alimony (put her out of her damn misery if she's suffering so much)

---
2009: THE YEAR OF GETTING POLLED (ouch!) – The Dinglewood Strippers Poll asks, "How has the econmeny effected the service industry?"

85% - food tastes colder because of fewer cooks and wait-staff
65% - brown lettuce just a touch browner
55% - fastfood still serving leftover buns from Huricane Ike
35% - deluxe house rice dish tastes like canned corned beef
15% - Damn customers tip with damn coupons

---
THIS JUST IN - Bernard Madoff (Our New Hero - One down, 17 to go...) pleaded guilty Thursday to charges that he carried out an epic fraud that robbed investors around the world of billions of dollars. In a stange twist of fate, his investors are now going after the government to retreive the tax money paid for all their investments, since they didn't really owe the money on investments that were never made. Good luck with that, tax payers.
---
JUST PEANUTTY - The Great Peanut Recall of '09 continues to reak havoc with snack foods in markets all over Texas. Thank goodness it wasn't corn, or we'd all be dead by now... wait, can't we take all that moldy peanut material and make ethanol and drop gas prices a little bit? Who just told me to shut up??? WHO???
---
THE NEWS OF DECEMBER 2020

Changes in policy with FEMA after the Catagory four Hurricain Eugene hits the Texas Gulf Coast in September of 2010. Now, if minor roof damage is reported to FEMA, families are compensated $300 and their houses are automatically torn down to make way for federal approved storm shelters. Families not interested in the federal approved storm shelter program, will be asked to move to the FEMA FAMILY CARE PAVILLION in North Texas, complete with safty fencing and hot and cold running M.R.E.'s...

Local newspapers, no longer in print, are all digital based. With your Kindel-5 reader, get daily updates in your wireless download. Pretty cool, for only $19.99 a month, you get five newspapers of your choice, complete with talking ads and video clips of cats being cute that you can watch, all while you are waiting to download the information on the morning accident on I-10, while you are in it...

With house prices still at an all time high, real estate is still quite the premium. Thanks to technology and the advent of the 25 foot bigscreen TV, most units are being used as roofs as houses are being built around them. Sofas are replaced with beds as the entire family now watches an estimated 13 hours of TV a day, by just stating at the ceiling...

Once the Bush/Obmama Depression ended in 2011 with 59% unemployment, American citizens were deported bact to America from our economic superpower to the south, Mexico. China signed a trade agreement today, approving many new lines of footware to be manufactured in the U.S...

Americans, obsesed with diet and weightloss, are now cosidered the number three most malnourished country in the world. No longer satisfied adding high fructose corn syrup to foods that really have no use for the suppliment, it is now avalible on the store shelf as a meal substitute. "H.F.C.S.Crunch" was voted the favorite food of the class of 2012 and has been number one since...

In 2011, FM radio was finally considered "irrelevant" and dropped from FM and HD broadcasts. Music royalties and artist / managment compensation exceded the cost budget of every broadcaster in North America and was dropped for more affordable content. Today, radio is more topical and in touch with the common family, offering conversations about bodily functions and the occasional discussion of "Hot Chicks". News media is the most topical of all covering a continuous update of local Mall sales and Internet Coupon Keywords...


---
2009: THE YEAR OF GETTING POLLED (ouch!) – The Dinglewood Strippers Poll asks, "What do you consider good, economic entertainment?"

82% - Saturday matinee and sneaking popcorn in my pants
62% - Low cost and used DVD's
52% - Anything I can download and burn to disk off the Time Wanker Internets
32% - The kids, a water hose, and a bug zapper
12% - two words, "Roach Fights"!

---
2009: THE YEAR OF GETTING POLLED (ouch!) – The Dinglewood Strippers Poll asks, "Where do you get the best deals on Milk and Bread?"

84% - Ye Day old bake shoppe
64% - The Dumpster out behind Market Bastard
54% - The cows out behind Mr. McGinty's barn
34% - Everywhere, since I got the home loan
14% - I stole them from a car parked at the mall

---
2009: THE YEAR OF GETTING POLLED (ouch!) – The Dinglewood Strippers Poll asks, "Does the local news cover the local news?"

83% - Yes. For the most part, if it's easy to find
63% - No. Get a lot of local news from a web site in France
53% - No. Too many ads passed off as events
33% - Yes. BUt it might be a week or two old
13% - What is this thing you call, "news"?

---

Mr. Dinglewood - I do not see how Carl Pong, Jr. could be voted "Entrepreneur of the Year". The man has never had an original thought in his life. His only redeeming skill is the ability kiss more ass than all the damn politicians in Washington! THE MAN is an idiot on a stick! - Al C.

Dear Dinglewood - Your usless news organization is useless. - Dave

Dear Mr. Dinglewood - Your coverage of the new KFDM dish is completely wrong. Why you would bother to mention it at all is beyond me. - Larry B.

Dinglewood - I find your publication to be full of errors and inaccuacies. Surly the general public of Southeast Texas cannot be daft enough to bielieve any of your lies. - Unknown

Dear Mr. Dinglewood - Are you tring to upset the people of this town? What has F.E.M.A. ever done to you? I would not consider you a creditable news source. - Bill

Mr. Dinglewood - This is your only cease and desist you will get from me. I do not want to ever see again any mention of my organization or any of it's memebers in this online publication of yours. Media is relevent, and don't you forget it! - J. Raye

Dear Whale Vomit - This paper sucks, and you, dear sir, suck. - Kellie L.

You piece of human escriment! How dare you even attempt to represent my feelings on this matter! I have crapped more meaningful reading material with a basket of week old bran muffins, than I can find your digital rubbish heap of a web site. You sir, are a waste of breath and refuse to give you anymore attention than you have right now, you snake sperm smegma swilling corpuscle of a withered reporductive organ! - J. Brown


---
BEAUMONT, TEXAS - Economic consolidation is the phrase for the day when it comes to newspapers. The Beaumont Enterprise, who also owns the Port Arthur News and the Jasper Newsboy will be consolidating operations to the Houston Chronicle. The new paper will be avalible online only and known as the "Beau-Cronic-News-Boy" and will feature ads and sales in the Golden Triangle area, with the occasional article on an accident on I-10. More on this story as it develops.
---
BEAUMONT, TEXAS - KFDM TV has recieved a grant from FEMA to replace a large satellite dish that was released into their arboretum. In order to remove the dish, the Jefferson County Air Force loaned the broadcaster a $43 Million dollar stealth bomber to airlift it from it's lodged position. Upon the bomber's arrival, it was recalled by Congress due to a budgetary oversite in the Stimulus Bill. The Beaulieu Family was not reached for comment. More on this story as it develops.
---
ROSE CITY, TEXAS - In order to take advantage of many of the new STIMULUS PACKAGES heading to our area, The Dinglewood Times and The League of Everyday Evil have incorperated to become, Evil Industries, LLC. Also, announcing today that we welcome back Pat McCann, as our new Personnel Director.
---
MARDI GRASS - The party festival ends this Tuesday with the approaching "Fat Tuesday" and ASH Wednesday. Repent, ye sinners! Go wash dishes.
---
TASTE O' DE TRIANGLE - The area festival of food is also upon us. We asked for free tickets, but were told it's a "privileged attendance event" due to current office economics, from our personnel director. We'll have to buy them ourselves if we wish to attend. Well, thank goodness for that then... Any questions, ask Pat McCann. She'll be in the VIP section with all of the free tickets we can't use. Thanks!
---
ROSE CITY, TEXAS - Our own Joe Bob Dinglewood is looking for part time employment, with the Jefferson County Sheriff's Department. The Sergeant doing the interview says: "Your qualifications all look good, but there is an attitude suitability test that you must take before you can be accepted." Then, sliding a service pistol across the desk, he says: "Take this pistol and go out and shoot six crack heads, six meth dealers, six Parkdale Maul Car Theives, and a rabbit." "Why the rabbit?", asks Joe Bob... "Great attitude," says the Sergeant. "When can you start?"
---
CONGRATULATIONS – Congratulations go out to Carl Pong, Jr. voted 2009 Back stabbing, Rat Bastard , Entrepreneur of the Year from his staff. Here's to you, Carl ...
---
FROM BILLY RAY GUNN...

Okay America, Let's Recap the first days in office...

1. The American people elect a president with a total of 42 days experience as a U S Senator from the most politically corrupt state in America whose governor is ousted from office. The President's first official act is to close Gitmo and make sure terrorists civil rights are not violated.

2. The U.S. Congress rushes to confirm an Attorney General, Eric Holder, whose law firm we later find out represents seventeen Gitmo Terrorists.

3. The CIA Boss, Leon Penetta with absolutely no experience, has a daughter Linda we find out, that is a true radical anti-American activist who is a supporter of all the Anti-American regimes in the western hemisphere.

4. We got the most corrupt female in America as Secretary of State; bought and paid for.

5. We got a Tax Cheat for Treasury Secretary who files his own taxes.

6. A Commerce Secretary nominee who withdrew due to corruption charges.

7. A Tax cheat nominee for Chief Performance Officer who withdrew under charges.

8. A Labor Sec'y nominee who withdrew under charges of unethical conduct.

9. A Sec'y HHS nominee who withdrew under charges of cheating on his taxes.

And that's just the first two weeks . . . but who's counting.

America is being run by the modern-day Three Stooges ~ Barrack, Nancy, and Harry ~ and they are still trying to define stimulus.

Stimulus is where the government gives a smidgen of your tax dollars back to you making you feel so good about yourself [stimulated] that you want to run out to Wal-Mart and buy a new Chinese-made HDTV and go home and watch Telemundo!


---
Strippers Poll Quickie, "Do You Think F.E.M.A. is Helping Jefferson County?"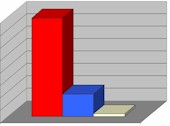 83% - No. Cause we suck and didn't do our paperwork right
19% - Yes, 'Cause this is New Orleans, right?
03% - Clueless Non Voter

---